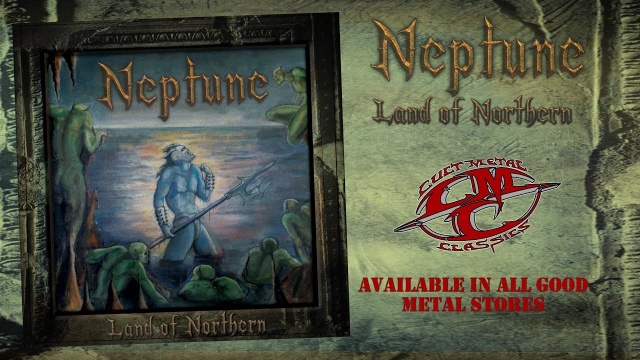 NEPTUNE need no special introduction
NEPTUNE need no special introduction. Widely considered by most heavy metal gurus as one of the best unsigned Epic Metal bands from Sweden in the 80's. With an image and song writing style like a cross between HEAVY LOAD and MANOWAR, the band penned some great classic heavy metal tunes and managed to gain a cult status among demo collectors and underground metal fans around the globe.
Thanks to Swedish metal guru and guitar wizard Janne Stark, we made a recording deal with the band and we agreed to reissue their 13 classic songs on vinyl and CD, with the CD version estimated to come out by February of 2018.
The album will be entitled "Land of Northern" and it will be a fantastic 16 page limited special edition, featuring remastered sound, song lyrics, band photos and story and original fantasy cover artwork.
To celebrate the upcoming reissue, Reine Alexandersson (Ray Alex) made an official video of one of the band's best compositions, "Protector", which we wholeheartedly share with you!
MAJOR WARNING! This is not just another Swedish metal band. This is KILLER majestic Swedish steel that deserves a place up there with the best. Forever HAIL!!!
---
---