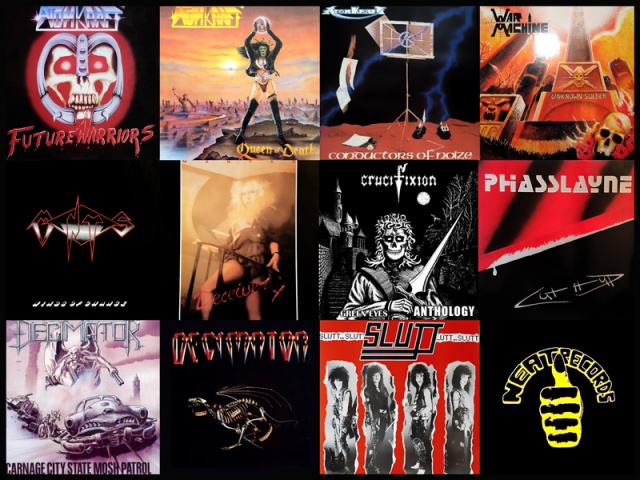 CULT METAL CLASSICS will release 10 classic albums from the glorious NEAT Records roster, most of which have never been previously officially re-released on CD
2019 will be a really hot year for Cult Metal Classics. After a few months of negotiations, we secured the rights to reissue some lost NEAT Records classics, most of which have never been officially released on CD format before or have become really hard to find lately. All albums will be strictly limited to 500 units and the list of albums to be reissued are:
ATOMKRAFT - Future Warriors CD
ATOMKRAFT - Queen Of Death CD
ATOMKRAFT - Conductors Of Noise CD
CRUCIFIXION - Green Eyes Anthology CD
MANTAS - Winds Of Change / Deceiver CD
PHASSLAYNE - Cut It Up CD
SLUTT - Slutt CD
WAR MACHINE - Unknown Soldier CD
DECIMATOR - Carnage City State Mosh Patrol CD
DECIMATOR - Dirty, Hot And Hungry CD
Out of this bunch, the first ones to be re-released will be the CRUCIFIXION album and the classic Tony Dolan debut with his band ATOMKRAFT (Future Warriors). The estimated release date will be approximately close to the end of April, so the preorder phase will follow soon. Regarding the tracklisting and album features, more details will be announced shortly. Spread the news and keep the fire burning!

---
---