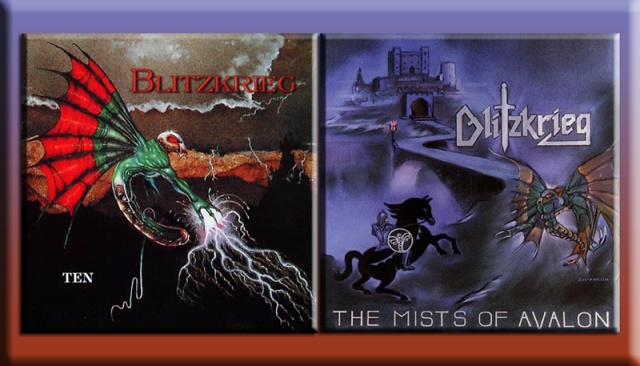 'Ten' and 'Mists of Avalon' finally available again on CD
We have bad news and good news. But the good news more than make for the bad ones. Unfortunately, due to scheduling conflicts we had to withdraw the ATOMKRAFT reissues under mutual communication with NEAT Records. But in place of the ATOMKRAFT albums, we decided to bring to you two milestones of the 90's.
Two of the three classic mid / late nineties albums that the legendary BLITZKRIEG made and kept the flag of metal high those days were "Ten" and "Mists of Avalon" that were released in 1996 and 1998 respectively. But the problem is that they were never officially reissued again on CD, so that led to the original CD versions getting insanely rare and ending up being sold for sky high prices.
So after more than 20 years, these two classic albums will be available again on CD for all you metal freaks that did not get the chance to buy them. They are scheduled to be released in June of this year (2019), they will be limited to 500 units each and the exact release date and preorder phase will be announced shortly. So stay tuned and spread the news!
---
---