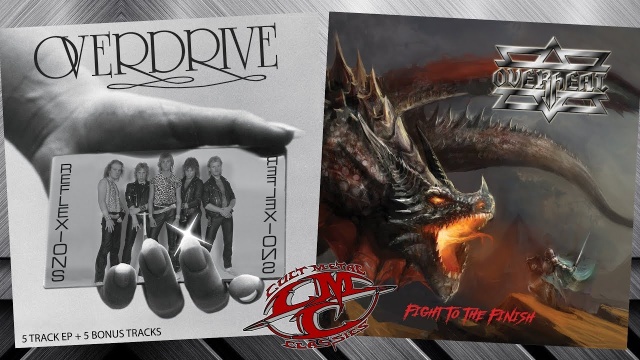 Janne Stark needs no special introduction
Janne Stark needs no special introduction. Having penned the three volumes of Swedish Hard Rock and Metal Encyclopedia and being active in the music scene of Sweden since the 70's through various bands (PARADIZE, OVERDRIVE, OVERHEAT, LOCOMOTIVE BREATH, GRAND DESIGN, MOUNTAIN OF POWER etc etc), the reissue of his best 80's works on vinyl and CD is a reason for every dedicated metalhead to start celebrating.
We have the honor to reissue on limited edition vinyl, the heavily NWOBHM influenced masterpiece first EP of OVERDRIVE "Reflexions" (originally released in 1981), featuring 5 bonus tracks and also the best songs of a short lived metal outfit he had in the 80's, named OVERHEAT. OVERHEAT will be released for the first time ever both on vinyl and CD and both OVERDRIVE and OVERHEAT reissues will feature remastered sound from the original master tapes, detailed band story, lyrics, bonus songs and killer 80's photos.
Both bands contain amazing hard rock / heavy metal music, with elements from both British heavy metal and Swedish heavy metal coupled with unique elements that derive from Janne's rich musical background.
The CD version of OVERHEAT will be released by February, 2018 and the vinyl versions of OVERDRIVE and OVERHEAT will be released at a later date.
This is major news for any dedicated heavy metal freak, so be prepared for a blast from the past. ETERNAL HAIL!
---
---